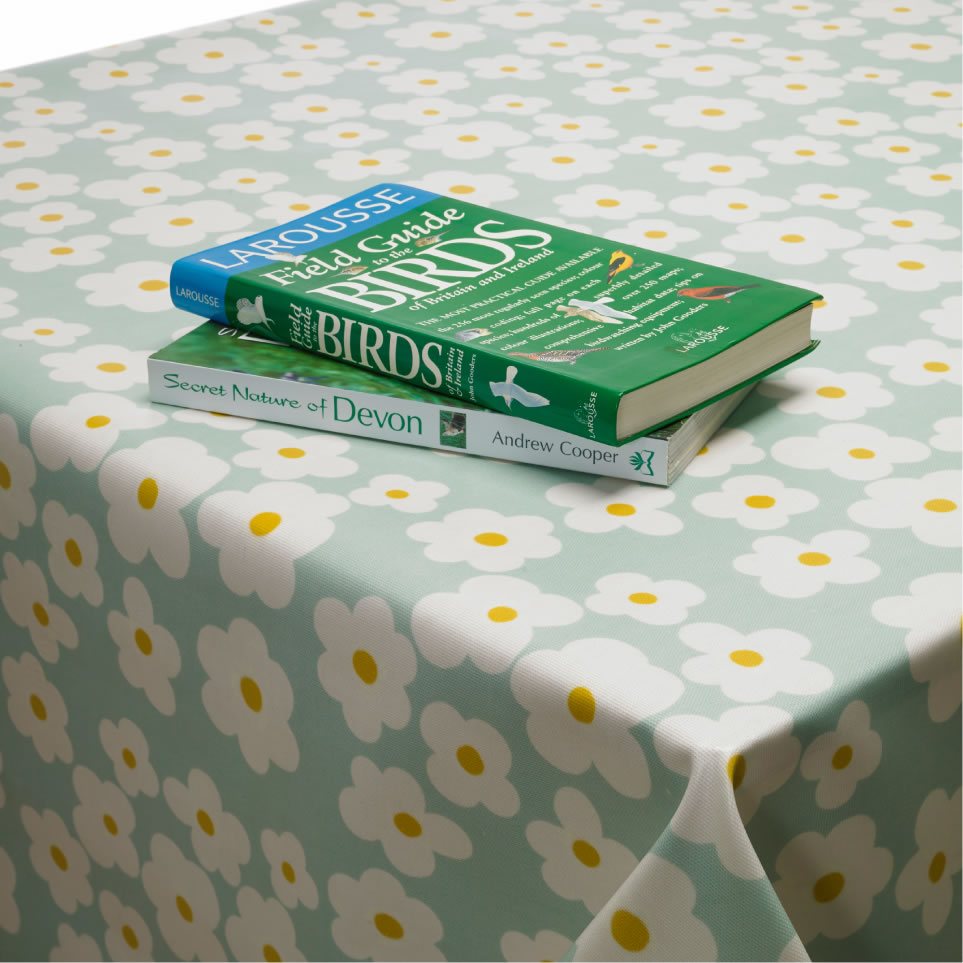 What is Oilcloth?
We are asked this on a daily basis....
Oilcloth use dates back to the 18th Century where it used linen as a base cloth and was then coated with linseed-oil, hence the name oilcloth, it has also been called oilskin. Used as a table-covering and as a floor covering. Unfortunately, this method meant the cloth became quite brittle.
Fast forward to now and we have Oilcloth, PVC Vinyl and acrylic fabric all of which are sold by Jolee Tablecloths.

Modern oilcloth is now traditionally a cotton, linen or poly-cotton base fabric. It is then coated with a PVC laminate which gives it its wipeclean properties. Oilcloth can be sewn together and is extremely popular with crafters who make oilcloth bags, aprons, peg bags and even iPad covers.
We specialise in supplying oilcloth tablecloth to the UK and rest of the world. What is oilcloth you may ask if you're a newbie in the world of tablecloths (don't worry, we'll guide you through). Oilcloth fabric is 100% cotton and comes with a PVC coating to protect the cotton and most importantly your table. It is also a completely wipe clean tablecloth.
Oilcloth is perfect for use as a Tablecloth and also for the crafters out there. Many of our customers make Oilcloth Bags, Oilcloth Aprons, Oilcloth iPad covers and even Oilcloth Dog Cage Covers! Oilcloth fabric really is one of the most adaptable fabrics out there.
We have hundreds of PVC Oilcloth Fabrics in stock and ready for dispatch today. Whether you are looking for that must have Duck Egg Blue Oilcloth or that on-trend Dotty Smoke Grey Oilcloth Tablecloth, we've got you covered. We can cut our Oilcloth Fabric to a round, square and rectangle shapes. We also offer a range of optional extras such as bias-binding hems, parasol holes and rounded corners.
Here at Jolee Tablecloths we like to do things a bit different. As well as offering Clarke and Clarke Oilcloth, Fryetts Fabrics Oilcloth and Prestigious Textiles Oilcloth, we now stock our own exclusive Jolee designs. You won't find these designs anywhere else in the world and they have the added bonus of being extra-wide Oilcloth. All our Oilcloths are designed and manufactured in the UK which means we can turn designs around quite quick.
So why not make a coffee and have a browse of all our wonderful Oilcloth Tablecloths