Yellow PVC Vinyl Tablecloth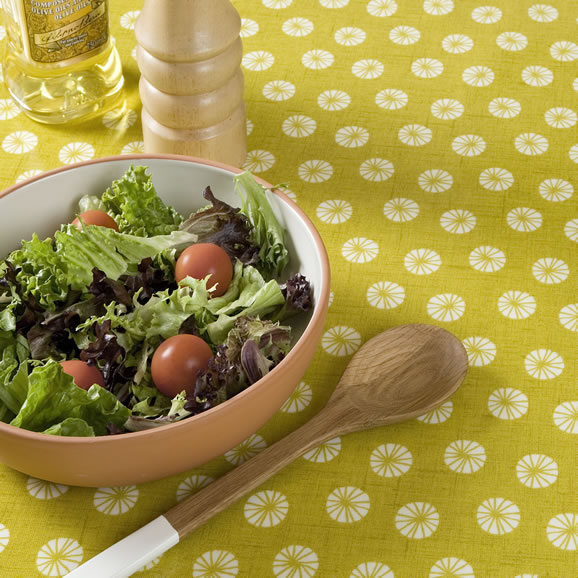 Bring some sunshine to your home with our vast array of yellow wipeclean PVC Vinyl Tablecloths. Whether you are looking for a plain, polka dot or floral yellow PVC Vinyl we have just the design for you.
We can cut most shapes and sizes and can even make oversized tablecloths. As well as oversized yellow PVC Vinyl tablecloths we can fit a parasol hole and even bind the tablecloth edges. We have something for everyone in our yellow PVC vinyl range.